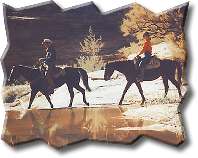 Zion National Park
is located in the heart of Southern Utah's color country and is Utah's most popular national park for horseback riding tours.

Zion National Park was first discovered by Native Americans who refused to enter the enchanted walls of the Park at night. Early

Mormon pioneers hired Indian guides to tour them through the Park on horseback. More than a century later, Zion remains home to some of the most scenic horseback riding tours and trails in the

Western United States.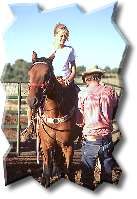 Zion Ponderosa Ranch Resort is an all-inclusive adventure resort located on the east rim of the Park. The Ranch is located high in the pines at nearly 6,500 feet above sea level on the east plateau overlooking the park.

Surrounded by a forest of ponderosa pine, Zion Ponderosa was once home to a pioneer logging camp for horseback riding.

Many of the old pioneer trails and horseback riding roads remain and provide guests of the ranch short, medium, and overnight horseback rides through rugged, Rocky Mountain high country.